Panama October 12 - 19, 2019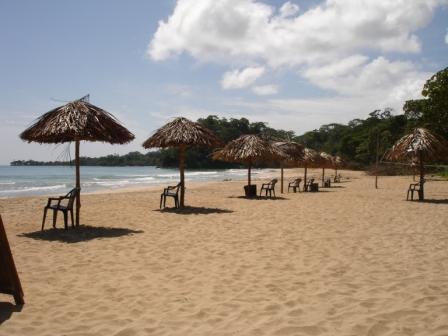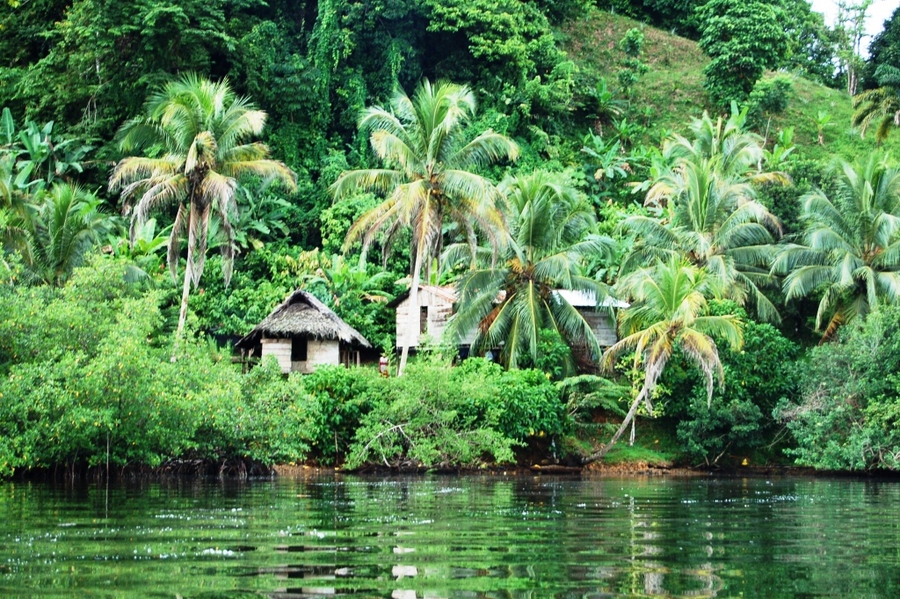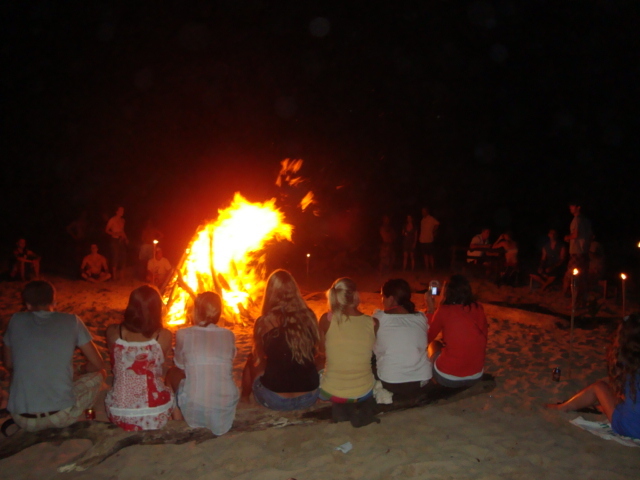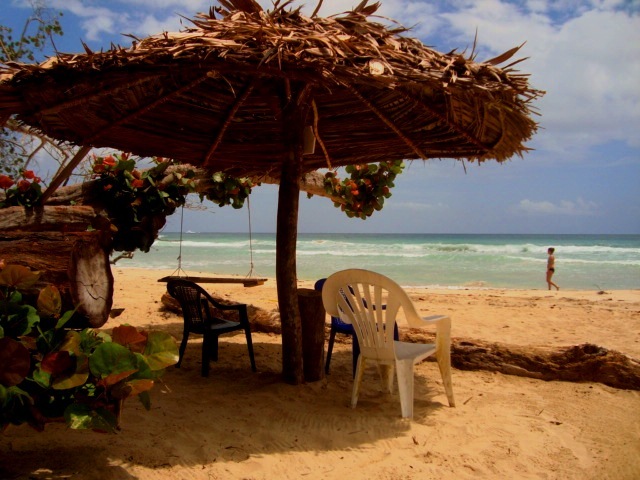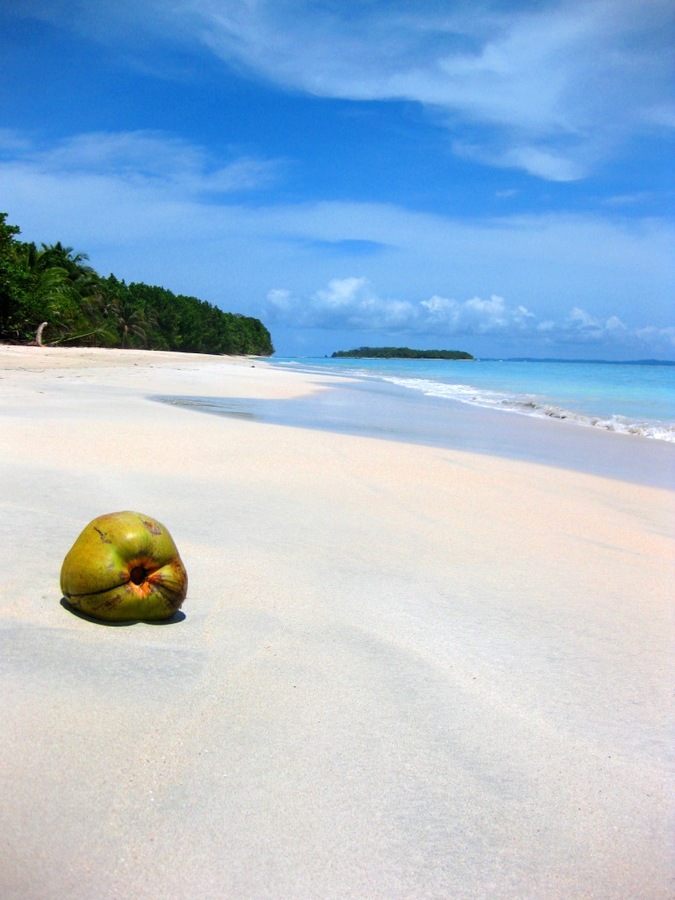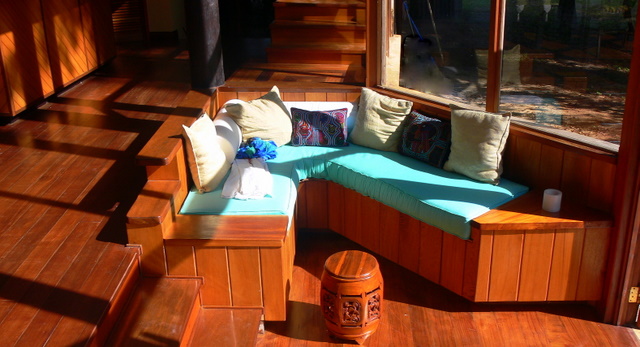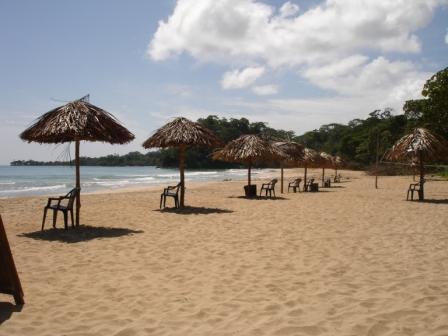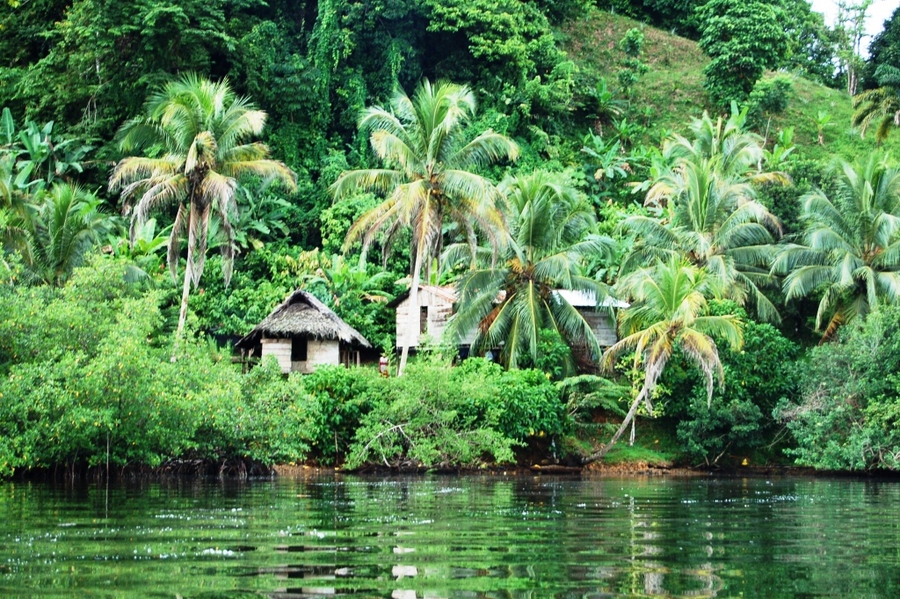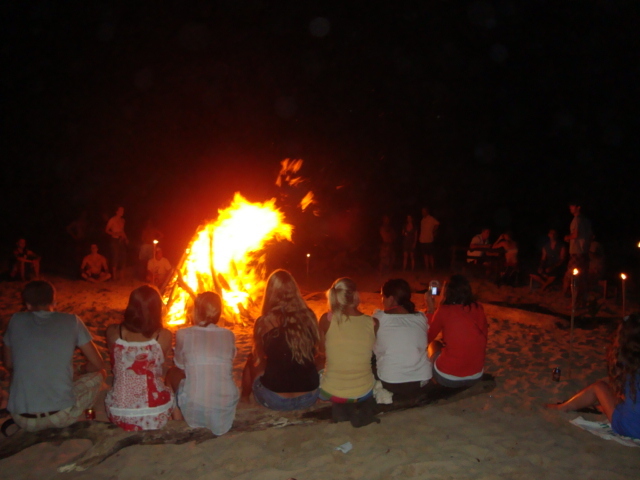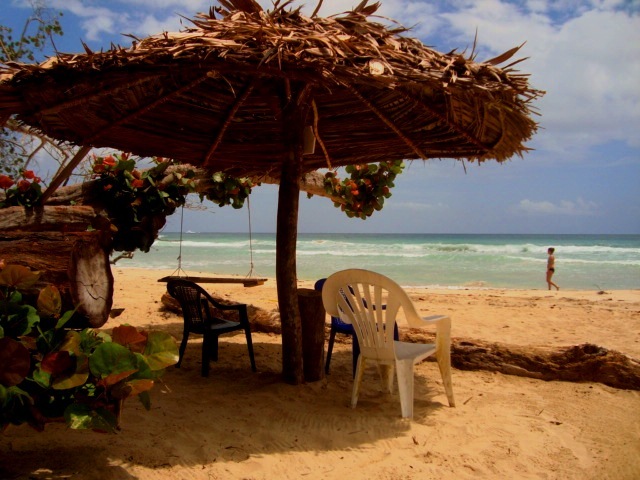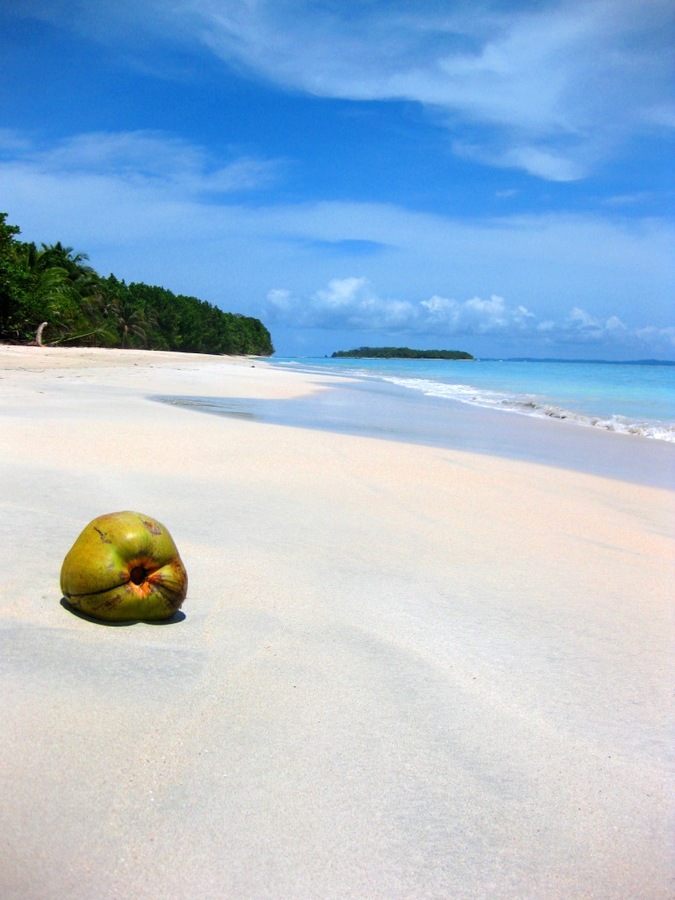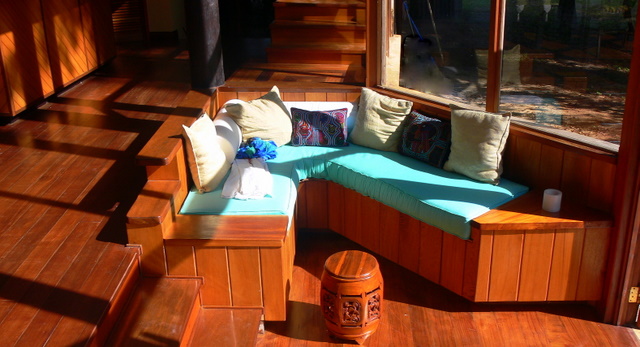 sold out
Panama October 12 - 19, 2019
Bocas Del Toro, Panama holds the key to a beautiful vacation full of every kind of paddling condition you could dream of. This little chain of three islands is a still small enough to be untouched by big business hotel chains and the only road you will see is the dirt one from the airport to the water. From then on it's travel by water taxi, stand up paddle board or your feet. Welcome to a tropical paradise where the jungle meets the sand and the only packing you will need is your flip flops and a swimsuit.
Vacation Type: Action & Adventure
Paddling: As with all our trips, paddle excursions are accessible for any level of paddler. Panama does offer a diverse selection of conditions so the more advanced paddler may take a more challenging route while the beginner will be able to stay with in an area that is comfortable for them. It's all there in Panama! If you like to surf….pray for a swell and we'll be catching morning waves right in front of our house!
Please read our TERMS & CONDITIONS prior to purchase.
Shared Room King Bed - $2085
Private Room King Bed - $2685
Deposit - $500
Payments - Balance payable as you wish. Final balance due August 12th, 2019. Balance payment instructions will be emailed to you after booking your deposit. If you need more time to pay just let us know and we will find a way to make your vacation dreams come true!
Package Details:
Accommodations: Set just inside the palm tree canopy and feet from the waters edge, our luxury accommodations are the prime location for maximum adventure and exploration. Our deluxe island home features 6 private suites each with their own king bed, private bathroom and air conditioning. You go to sleep with the sound of waves crashing and wake up to the sounds of tropical birds chirping. The pictures above show you all you need to know. This is adventure travel in style!
Location: Bocas del Toro has long been a secret world class surfing destination that has managed to stay off the radar of the masses. It's largest developed area is comprised of a main street with a handful of small hotels, restaurants and bars. Off that strip it's all nature, coral reef, jungle, lagoons and surf. For our trip we go one step further into nature and take a short 5 minute boat ride to Isla Carenero where there are zero roads. The only way we get around there is via trail, boat and stand up paddle boards! Set on the most beautiful point of the island lies our private home.
Activities: This Action & Adventure vacation will have your body feeling alive and your senses on fire. From that first waking moment of calm to the serenity of sunset, we'll surf, swim, paddle, snorkel, hike, explore and thrive in every sensory filling piece of nature the island has to offer. Don't bother packing anything fancy. We will spend the majority of our hours in the water, on the beach and traversing the trails. Play, rest, play, repeat is the idea. Get ready for the tropical adventure of a lifetime! We have a plethora of experiences to blow your mind on tap. Remember everything is optional. It's your vacation. But if you want a taste of it. Here's a sample some of that awesomeness.
Coastal Bike Ride: The shores of Bocas Del Toro are stunning and you'll spend one day on a beach cruiser soaking up the sights. We head out from Bocas Town down the coast where the photo ops are endless. Along the way we stop at an island style lounge for some of the most peaceful moments you'll ever experience. No hammocks here...only VIP style cabana beds and sun loungers. Naps and dreams are highly recommended.

Cacao Farm Hike: There are places unique to each location we travel to and Up In The Hill is a great one in Bocas. This small farm at the top of the jungle canopy produces and sells local grown Cacao. They also sell a bunch of other treats like brownies, banana cakes, truffles and kombucha. It's and easy hike and a wonderful exploration of the lands that make up the beautiful island of Bastimentos.

Island to Island Paddle: When you're in one of the worlds most beautiful locations it's time to explore. We'll take you on on a trip down the coast of one beautiful island to the shores of another. Along the way magical views and adventure are abundant with stops over coral reefs to snorkel with the sea life, an open ocean "board meeting" to relax and soak it all in, a channel crossing and more. Our final destination lands us on another island at one of the coolest places you've ever enjoyed lunch. "No shoes, No Shirt, No Problem". After pure relaxation we'll take a relaxing panga boat ride back through the mangroves just before sunset.

Jungle Paddle to Underground Cave: Time to go down into the jungle floor and explore the inside of this beautiful place! We stand up paddle through a winding mangrove river where we end up at a local tribal village. Our local guides will then take us down into the caves to explore a whole new world. Refreshing ground water flows through these caves and we will be climbing over, under and through this maze. If you're lucky you may find ancient sharks teeth in the sand that have been washed through the cave in a pre-historic time when the area was covered by the ocean.

Mangrove Paddle to Zip Lining: Being on a stretch of three islands offers a large variety of paddle options and this day we go on the back side of Isla Bastimentos where the water is as calm as a pool. The crystal clear emerald water is the perfect temperature for a resting dip. Bring your snorkel and your cameras. The little bat rays below that swim in the area love to make friends. Once we arrive on Bastimentos we will head into the jungle for a thrilling Zip Line experience! For those who prefer a more relaxed day, you can trek through the jungle to relax on beautiful Red Frog Beach. Take your board with you if you'd like to explore another coast!

Private Boat Tour To Starfish Beach - Likely a highlight of your trip. Our personal boat taxi will pick us up right in front of the house. This full day boating adventure will take you to one of the most beautiful beaches you have ever seen. Relaxation, paddling and playful silliness are all on tap. You'll be swimming in pristine waters over beautiful starfish, enjoying local Caribbean meals and sipping on fresh coconuts during this day of bliss and fun.
Take it all on or piece together what interests you most. There is always the beautiful beach, endless places to paddle, hammocks to nap in, jungle trails to hike. Your appetite for adventure is only limited by how much you desire. We'll see you on the beach for sunset!
Round Trip Air: Two flights are needed to get to Bocas Del Toro. One to Panama city. One from Panama city to Bocas. Your Bocas flight is included in the price of your trip. A $220 value. You will purchase the flight to Panama City on your own. Of course we want to make your vacation as effortless as possible so you can just book, pack and enjoy! If you have miles to purchase your flight then great! Otherwise we can handle all of the booking for you. Simply select the "With Flight" option when booking. We will contact you to arrange everything. Current flight costs are roughly $450 out of San Francisco or Los Angeles and as low as $200 out of Florida!!!
Dining: Our years of experience have found it best to leave dining options open to our guests instead of including it in the price of the trip. This allows you to eat what you like and allows us to provide you more experiences at less of a cost. Food is pretty cheap in Bocas. You can easily eat like a king on a shoestring budget. Because we have an amazing house with a kitchen you can cook whatever breakfast you prefer to keep you fulled each day. There is a small local store on the island to stock up on supplies. During the day you are almost always out on an excursion and there is always a restaurant destination available to grab some Caribbean deliciousness. Our Carenero island home has some great restaurants the group tends to frequent for dinner. Of course you can always jump on a boat taxi and experience "driving" to dinner at the main island of Bocas Town.
What's Included:
7 Night Stay In Private Island Home

Round Trip Air From Panama City to Bocas Del Toro ($220 value)

Jungle River Paddle Tour

Mangrove Paddle Tour

Paddle Tour to Zip Lining

Underground Cave Tour

Coastal Bike Cruise Tour

Day Tour to Starfish Beach

Cacao Farm Jungle Hike

Nightly Bonfires On The Beach In Front of House

Snorkeling In A Vibrant Eco-System
Booking: $500 deposit payable directly online. Balance can be made in payments at your leisure. Final payment due February 19th. Please read our Terms and Conditions before booking.