Thailand ~ January 9th - 19th, 2020 - SOLD OUT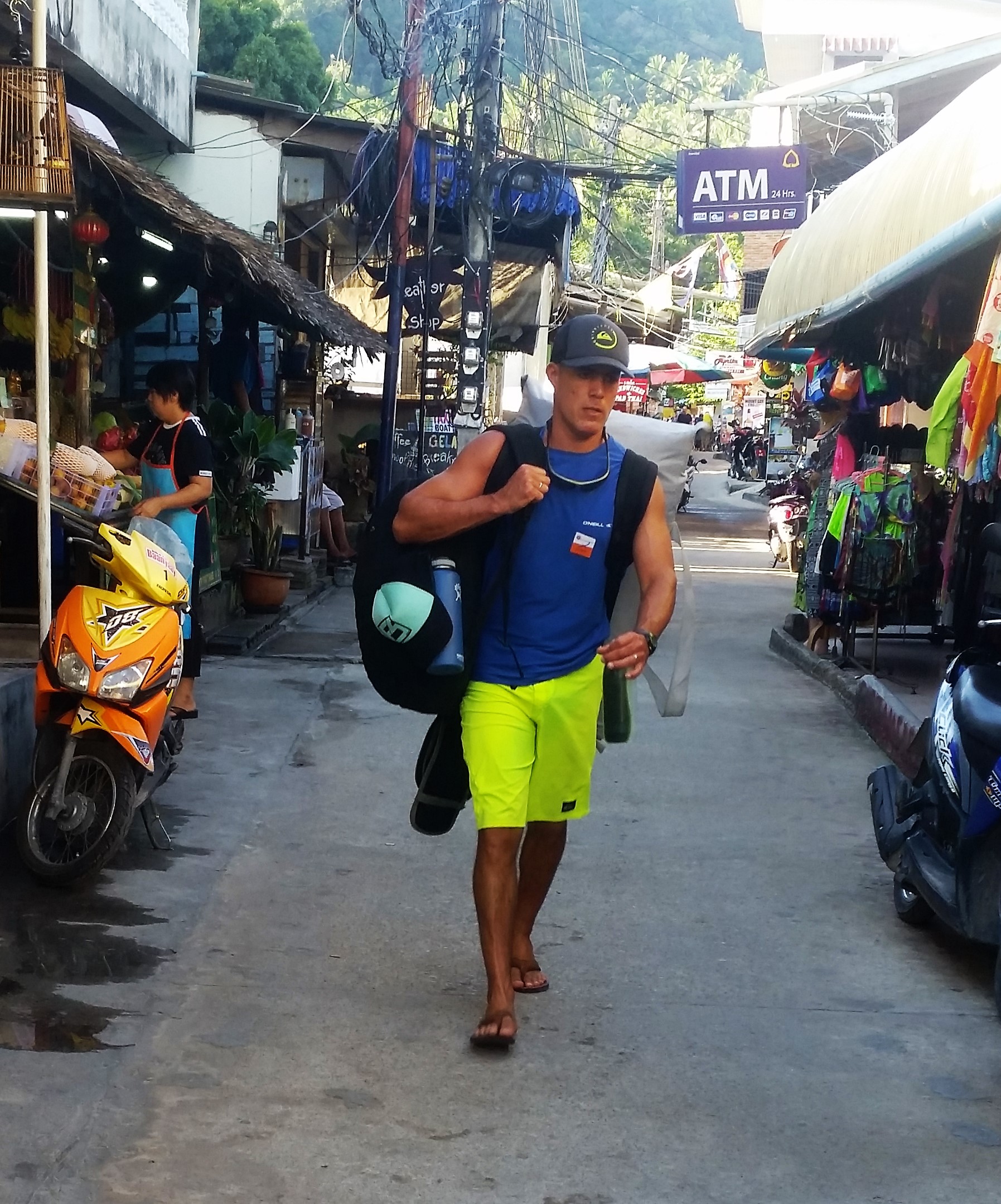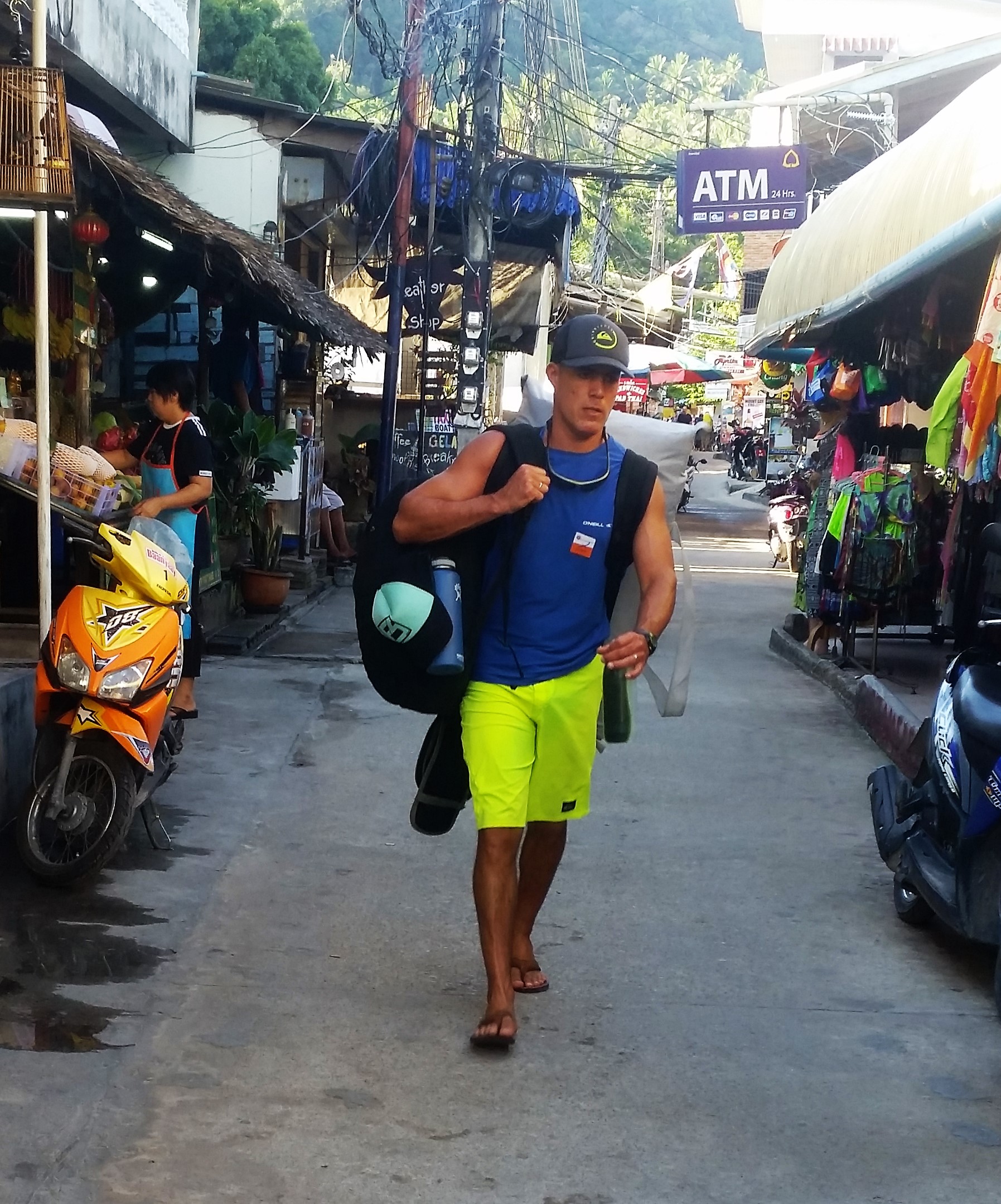 sold out
Thailand ~ January 9th - 19th, 2020 - SOLD OUT
Limestone cliffs meet emerald green waters and welcome you to a visual experience unique to only the shores of Southern Thailand. None of the 5 senses will get left behind on this adventure. The magic engulfs you and you are sure to be flying high for months after. Let's go to Thailand!
Vacation Type : Action & Adventure
Paddling: Moderate. All paddles are in calm waters. There are options on a few of the paddles to take the harder route which includes open ocean paddling in choppy waters. Additionally there are options to stay with in protected shore lines making for easy scenic paddles.
Expected Paddle Distances: 1 to 3 miles. Based on your skill and comfort level
Please read our TERMS & CONDITIONS prior to purchase.
Shared Room King Bed or Two Twins - $2650
Private Room King Bed - $3270
Package Details:
ACCOMMODATIONS
Thailand can be quite affordable to travel in and we take full advantage of that. However, we don't stay in cheap bungalows with no air conditioning and hard beds. Our accommodations are carefully selected to ensure you have your own little paradise to come home to after a full day of adventure. While each temporary home along our vacation has it's own unique character, they are all in the best locations with amazing views and very comfy rooms. Nearly all of them are on the beach or just feet from it. Morning coffee is served up with a view and you will always have a sanctuary to rest your head at night.
LOCATION
Our exploration of Southern Thailand will include stays in Bangkok, Koh Tao, Koh Samui, Ao Nang, Phi Phi Don and Koh Lanta. We will see a lot and bounce around a lot stopping just long enough in each location to experience the best features of the area. You may not remember where we are going tomorrow or where we just came from but that is why you have us! We have all of the logistics planned out so you can spend more time with your feet in the sand and less time planning how to get there. We have also planned out our days so there is plenty of time for rest and relaxation between adventures and travel. If there is a very active day on one day you can plan on the next being low key and peaceful. The last few days of our trip will be spent in a blissful recovery state on quiet Koh Lanta giving you hours upon hours to stare at the ocean, nap in a hammock and fill your memory bank full of the beauty of Thailand.
ACTIVITIES
Thailand is an outdoor lovers paradise. In between boat rides to stunning locations, amazing dinners together at sunset and quiet mornings next to the ocean, our days are full of a large variety of wild adventures. Paddling in dreamy water is just the beginning. Here is a taste of what the rest of your days will be filled with.
BBQ Sunset Dinner On Outer Islands- We will take a private chartered boat for a full day tour of 4 hidden islands off the coast of Krabi. After exploring, swimming, snorkeling and paddling in hidden lagoons and beaches, our guides cook us a BBQ feast on the shores of the last island just as the sun begins to set. It's amazing!
Abseiling & Hiking - Also known as rappelling, Abseiling is an experience sure to get your heart pumping. After a hike through the jungle of Koh Tao we will climb to the highest point on the island and get harnessed in to rappel down the rocks. Have no fear! This is an activity that is suitable for anyone. You're going to see paradise from a view unlike anything you have ever experienced.
Chartered Speed Boat Tour Of Phi Phi - With a boat faster than the typical long tail boats taken by most tourists we will see more of the world famous Phi Phi Le area than your average traveler. We also have the luxury of getting to locations before other tour boats and staying longer while there. This is where you will set foot on the lagoon made famous by the movie "The Beach". You will feed monkeys fresh water from your hands, swim with turtles and if you're lucky even see some black tip sharks. Don't worry they are small and couldn't care less about you. Of course everything is optional if that is not your cup of tea.
Rock Climbing Railay Beach - Railay beach is down right beautiful and people come from all over the world just to rock climb here. There are many options for various skill levels so the beginner can try your hand on a simple assent while the more adventurous can take on assents to top peaks overlooking the Andaman sea. For those not wanting to rock climb, Railay beach is a destination in itself and you can choose to relax, paddle and soak it up in any form you like. Or ...do it all!
A Day On Nang Yuan Island - Oh how the beauty will amaze you. Setting off from the shore of Koh Tao island, we will paddle and circumnavigate Nang Yuan island before stopping on it to rest and relax. While there we hike to the top of the island to take in yet another amazing view. The huge perk of paddling to Nang Yuan is we get to stay there long after the tour boats depart. By sunset the beach that was once filled with multiples of people will be completely empty and another WOW experience awaits you. This is when the bliss is turned on and we paddle back with the glow of the sun dropping just below the horizon.
The Reggae Bar - Why it's called that we have no idea but this is an exciting, and sometimes hilarious, display of Muay Thai boxing. After the professionals put on a show of their elite skills that fire up the crowd, they invite guests in the audience to box each other. People of all abilities and shapes throw on the pads and gloves and go at it. All just to win the famous Phi Phi "bucket". If we are lucky we may find ourselves cheering for one of our own!
Scooter Tour - When in Thailand you MUST do as the locals do and take a scooter for a spin. Riding scooters is the standard means of transportation in Thailand. In some places such as Bangkok it's pure madness. However in the right location it's pure fun and relaxing. During our visit to the low key island of Koh Lanta we will grab some scooters of our own and ride to secluded beaches for some relaxing down time. We also stop at a traditional fishing village untouched by modern development and some great hidden gems for locals snacks and refreshments. Koh Lanta is the perfect place to take in a scooter ride as the traffic levels are minimal and views are stunning.
These planned activities are just the tip of the iceberg. You will have a chance to experience so much more of Thailand in non planned activities should you choose. Shop and eat at local markets, dine on the amazing street food, take a relaxing paddle on your own, hike a mountain for sunset or sunrise, snorkel, try the local Thai coffee or breakfast porridge, participate in a beach clean up, take a yoga class, take a cooking class or go full wild and experience the famous lady boy cabaret. It's your vacation! Create the magic that best suits you!
FLIGHTS
Flights can be included in your trip should you not have airline miles to use. They cost roughly $800 from San Francisco. We are happy to take care of your flight from any international airport as well. Simply select the "With Flight" option when securing your reservation with your deposit. We will get you on the most direct flight at the cheapest option available. It is our mission to ensure a vacation with us is always care free and easy. Please send us a message via the contact page with any questions and we will be sure to take care of all your needs.
DINING
We have left your dining options open on this trip and meals are not included in the price. We love to have the flexibility to eat how you like, when you like. Most of our accommodations include breakfast however lunch and dinner are on your own. Almost everywhere you go there is a street food cart with delicious BBQ skewer treats or Pad Thai for $2 to $4. Fresh grilled fish can be found on every beach and dining in a traditional restaurant is cheap and amazing. Many of the nights we will guide you toward the restaurants we love the most and the group tends to eat together then. However, you can always choose to eat at the scrumptious location that fills your soul the best!
WHAT'S INCLUDED
13 nights accommodations in upscale locations
3 inter island flights
3 inter island ferry rides
Paddle Tours - Two on Koh Tao, One on Koh Samui, One on Phi Phi. Boards also available throughout the trip for use at your leisure as well as during our boat excursions to outer islands.
Rock Climbing, Paddling & Relaxation on Railay Beach
Abseiling Koh Tao
Private Outer Island Boat Tour & Sunset BBQ Beach Experience in Krabi
Speed Boat Tour Of Phi Phi Islands (Includes lunch & unlimited beverages)
Snorkeling In More Locations Than We Can Count
Swimming With Turtles and Sharks (If you're up for it)
Visit to Monkey Beach On Phi Phi Don
Visit to World Famous Maya Bay "The Beach"
Scooter Tour of Secluded Beaches & Traditional Fishing Village on Koh Lanta
Organized Beach Clean Up & Give Back in Koh Lanta
Hikes To Stunning Vistas
BOOKING
To book your reservation click on the purchase button above and submit your $500 deposit. Balance can be paid in payments at your leisure via Pay Pal or check. Details will be provided after deposit is received. Please read our Terms & Conditions page prior to booking.
DISCOUNTS
Looking to save a few bucks? We would love to help you out! Here are a few ways everyone can keep more cash in your pocket to use on those amazing Thai dinners!
Refer a Friend - $50 off. Your friend will also receive $50 off for joining!

Pay In Full By September 1st 2016 - $50 off

Be A Board Sherpa - We travel with a few inflatable boards. If you are willing to travel with one of them we will offer you a $50 discount. Boards are backpack style and weigh around 35 pounds. You will carry this on your back and your other bag in your hands.
All discounts can be combined for a total savings of $150
Discount will be applied to final amount due and is not applicable on the deposit